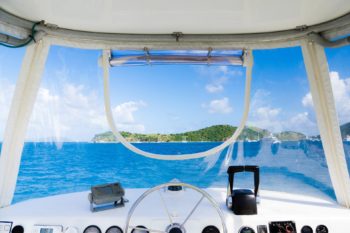 So many entrepreneurs make their entrepreneurial leaps from shaky instead of solid platforms, reducing the probability of landing where they intend. A solid finance function is about more than just 'saving your receipts' — it's about empowering yourself with clear insight of your current reality and trajectory, so that you can intelligently steer and navigate the risks and changes of your business' journey.
As important as your small business' finance function is, it doesn't need to be a confusing web of minutia, especially with the technologies available today — it just needs to be thoughtfully designed. Here are some of the tips we've shared over the years in our exclusive Members-only e-Letter, where we're always designing cutting-edge solutions for entrepreneurs and their businesses.
Solid Sales & Customer Payment Platform
Let's start with the money flowing into your company —
Digitize your prospect quote process: If you're opening a Microsoft Word template to send a prospect quote, it's likely time to make a change. The Xero online accounting platform empowers you to draft a custom quote, attach files (like drawings, pictures, detail schedules, etc.), trigger an email notification with link letting you know it's been viewed, plus an in-browser approval button for your customer, which then notifies you it's been accepted. The benefits?: one less software to use, automated sales status tracking, consistent visual & finance automation, and seamless integration to invoicing workflow.
Digitize your customer invoice process: An all-digital invoicing and customer payment workflow also saves countless admin hours and customer confusion. Convert your digital quotes above directly into invoices either in phases or in total, then trigger an email notification with PDF invoice for your customers records, provide a payment link for a customer to pay by ACH (negligible transaction cost) or if desired, credit card as well, have the payment auto-applied to the invoice updating its status, auto-deposited to your bank account, and auto-matched in your bank reconciliation. All without a touch from you.
With a solid sales finance workflow, you know exactly where you're at for money coming into your company.
Solid Bills & Expense Payment Platform
Now let's simplify how money flows out of your company:
Automate repeating Bills: We all have recurring payments that need to be individually paid each month like phone or utilities — Create a Repeating Bill in Xero with the related due date cycle which you'll never miss one accidentally and preserve good vendor relations, even if mail or email gets in the way.
Auto-forward receipts to your Digital file cabinet: You likely have monthly subscription receipts or one-off purchase confirmations that come to your email address — Quickly setup email rules to forward these to your Hubdoc digital file cabinet (included with Xero subscription) where they're automatically OCR'd to extract payee, date, and amount plus auto-filed in digital vendor folders for you making lookup later a snap.
Digitize your independent contractor payments: Digitally request a W-9 and bank payment details from newly hired independent contractors using your Relay bank account, pay them via ACH for free, have payment details flow through the enhanced Relay bank feed, where Xero bank rules can auto-categorize the payment to the right expense account, and then at year-end use Xero to seamlessly export to an online 1099 software that emails contractors their annual form plus e-files with the IRS for you.
Just another few pieces that make your finance platform simple and tight.
Solid Payroll & Benefits Platform
What about the employee side of the picture?:
Digitize new employee on-boarding: Gone are the days of paper W-4s and employee eligibility forms — With platforms like Gusto you can trigger an email for an employee to complete the required payroll forms, provide their bank information, and even sign your employment agreement.
Integrate, map, & automate compensation-related costs: Worker's compensation insurance, health plan, retirement plan and more can be configured so that all you do is approve payroll and the platform takes care of paying worker's comp insurance and benefit plans for you, plus flows team member compensation components to the appropriate lines on your Income Statement (even different departments), and more.
Digital employee portal: Provide a login for employees to lookup their archived pay stubs, retrieve their W-2s, make changes to their direct deposit accounts, make paycheck advance loans at no risk to you, create automated interest-bearing savings accounts, and more.
The complexity of payroll is humming and captured, removing any question marks for employer and employee.
Solid Business Performance Platform
Solid raw data can then accurately feed solid indicators on your business' performance:
Business performance dashboard: Accounting data flows nightly to five key indicators revealing a real-time view of where you stand and whether the planned patterns are emerging.
Saved custom finance reports: Hyper-flexible financial report layouts mean you can group the numbers the way you want to see them, auto-calculate the ratios that matter most to your profit model, add columns to calculate variances, and more.
Live-updated cash and profit forecasts: A dynamically calculated forecast gives you updated reads on where you finances are headed this quarter and even two-and-three years from now.
Make secure access simple: A could-based shared password manager makes seamless sharing of access credentials across authorized users easy, inexpensive mobile VPN makes accessing your finances from public wi-fi secure, and a smart authenticator app achieves high-grade security at almost no effort to you.
Steer Your Business with Confidence
Business is risk. By having a solid, well-designed finance function, you're empowered to step out on that limb with no questions on where you stand, and even some of the answers on where you're leaping.
As you can see, there's any number of things you can do. It takes focus to be sure, but the alternative is a hamstrung ability to bring about your entrepreneurial vision.
The Design Team here at ElementsCPA specializes in identifying which make sense for you and guiding the transformations to your new reality. Setup your personal Coffee Conversation to see what these transformations can mean for you.