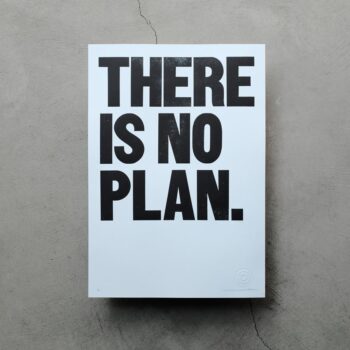 There Is No Plan.
Perhaps strange coming from a team specializing in business strategy and financial design for entrepreneurs.
But stick with me . . .
(this post drawn from the December 2020 edition of our Insights e-Letter, exclusive to Elements Circle Members)
*****
We've all heard:
"Failing to plan, is planning to fail."
"If you don't know where you're going, you'll never get there."
But then, we also know that:
"No plan survives first contact with reality."
"Tunnel vision can become blinding."
Which is true?
*****
Perhaps they both are. Perhaps courage is required to move forward, but humility is needed to change course. Perhaps we take a stab through our business of changing our world as we understand it, but in the process discover where our understanding is incomplete.
The takeaway? Serendipity should be an active part of every strategy. In the midst of the hard work of building and sustaining your business, be unafraid to tune into unexpected directions and follow where they lead.
*****
(An aside: For me, this truth is perfectly encapsulated in the poster above: It's a letterpress print by Jesse Kirsch whose Takoma Park-based letterpress and design studio is aptly named, No Plan Press. We purchased our own to hang in our offices as a reminder of this principle — And I'd encourage you to check out his online store for great designs by a local artist sure to brighten your space or make great gifts!)