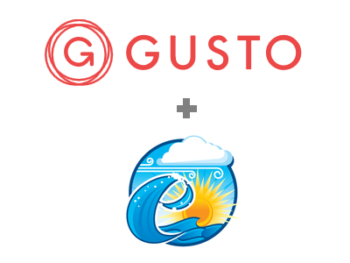 At Elements CPA, we believe that focusing on the elementals, and keeping them simple, builds a financial strength for what truly matters.
One of these simple elementals, is payroll. Five years ago, we were one of the first to migrate to online payroll services, which greatly simplified what used to be a tedious task. This year, we're taking another step by moving to a provider we believe simplifies payroll even further, and takes advantage of what's possible to make small business life easier.  Features like:
Employee self-onboarding: Instead of shuffling papers, wondering if you have all the right forms, and making copies, you can just trigger an e-mail to your new team member to supply their contact, tax withholding, direct deposit and other information, all electronically.
Automatic tax payments & filings: Rather than monitoring your e-mail for payroll tax deadlines and being sure to login and submit on time, your taxes will automatically be paid and the forms filed for you, no additional effort needed.
AutoPilot: For those with payrolls at the same amounts, you can literally set AutoPilot and never have to touch payroll all year — it will direct deposit paychecks, pay taxes, and file forms, completely hands-free.
Simple, clean interface: We value good design that makes our lives easier, and agree the website is easy to understand and navigate, as well as mobile-friendly.
Xero integration: Entering payroll into your accounting software just got easier too — every payroll automatically syncs to Xero for approval and matching to bank transactions.
Friendly support: The software is backed by a friendly support team you can contact directly, in addition to having access to your Elements CPA team.
Check out the 3-minute video below for an overview of Gusto, and just give us a call to activate on your Elements Platform!